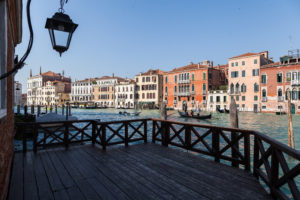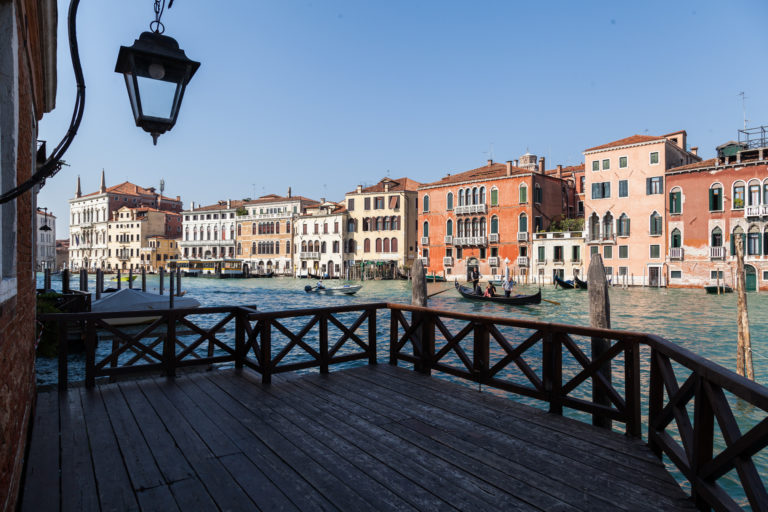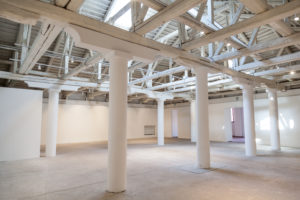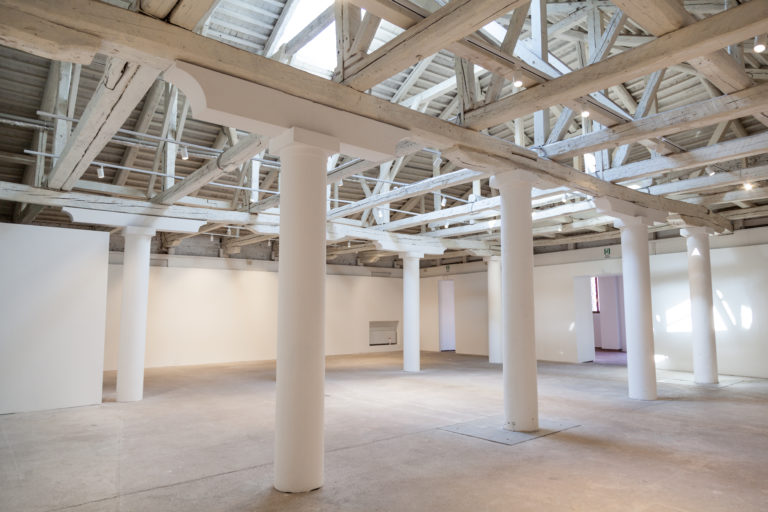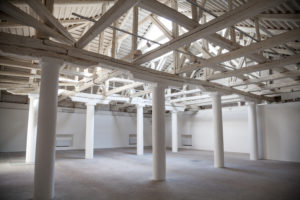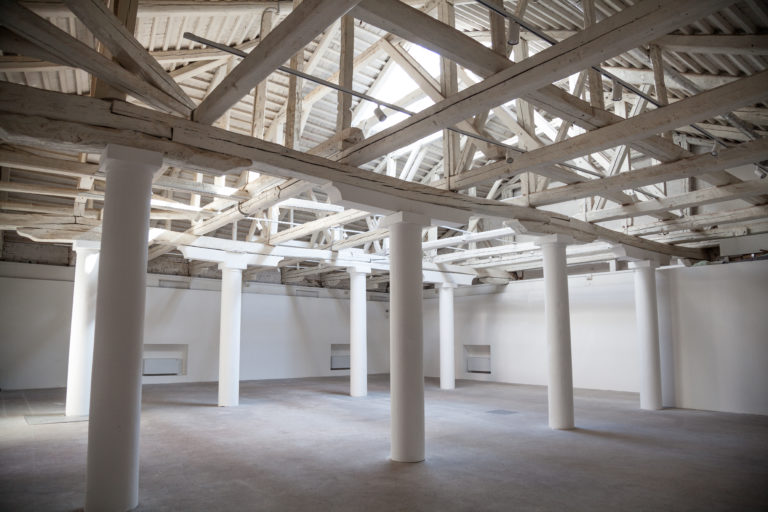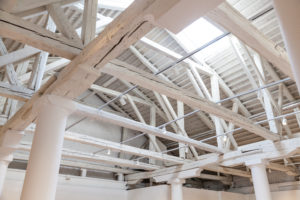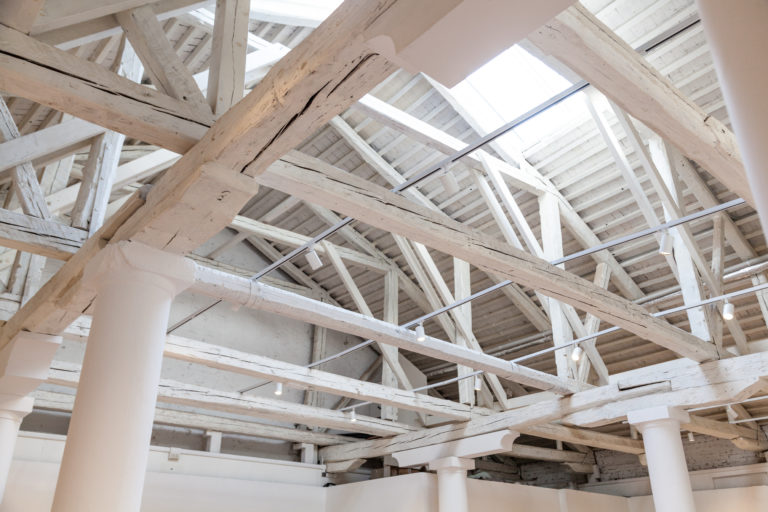 From tobacco and silk to contemporary art and fashion, a versatile space for any type of event in Venice.
The Fondaco Marcello is an evocative location of the 15th century on the Grand Canal that has witnessed several trading and cultural exchanges in the course of the centuries.
The Fondaco, which takes its name from the modern owners, was used in the past first as a tobacco and then as a textile warehouse.
It was entirely restored and inaugurated in 2005 for the 51st edition of the International Art Exhibition that saw the participation of Hong Kong. It later hosted Ireland, Portugal and several art exhibitions like Sacha Ponomarev and the Ayala Foundation.
Its wide, linear and bright structure of 350 square meters can be easily adapted to any requested change to host photo shoots, catwalks, conferences, and private events.
A versatile space that comes from its clay-brick structure with two stone columns turned upside down to sustain majestic wood trusses; the Fondaco Marcello is a model of efficient architecture that distinguishes itself from the classical Venetian one by creating a unique contrast in a privileged position.
Provided with a magnificent and wide private jetty of 30 square meters, the Fondaco others the possibility to host exclusive aperitif parties with the scenario of the Canal Grande at sunset as their setting.
The Fondaco is located in a central position, next to the stop of the ferry of Sant Angelo and in front of the gondola ferry of San Tomà which connects the two sides of the Canale.
The Fondaco is available for private events up to 150 guests.
Official Website