"The parties at Palazzo Benzon are much more enjoyable than those in Paris. (Stendhal)"
Palazzo Benzon is located in a privileged position in the Canal Grande, between the bridge of Rialto and the one of the Accademia, in the Sestiere San Marco.
Built at the beginning of the 18th century, this palace takes the place of a building previously demolished. The piano nobile of the Conti Benzon (an illustrious Venetian family of ambassadors, tradesmen and soldiers whose origins date back to the 16th century) is lavishly decorated with sumptuous frescoes, paintings and Venetian stuccos. Today it is  considered a UNESCO heritage site.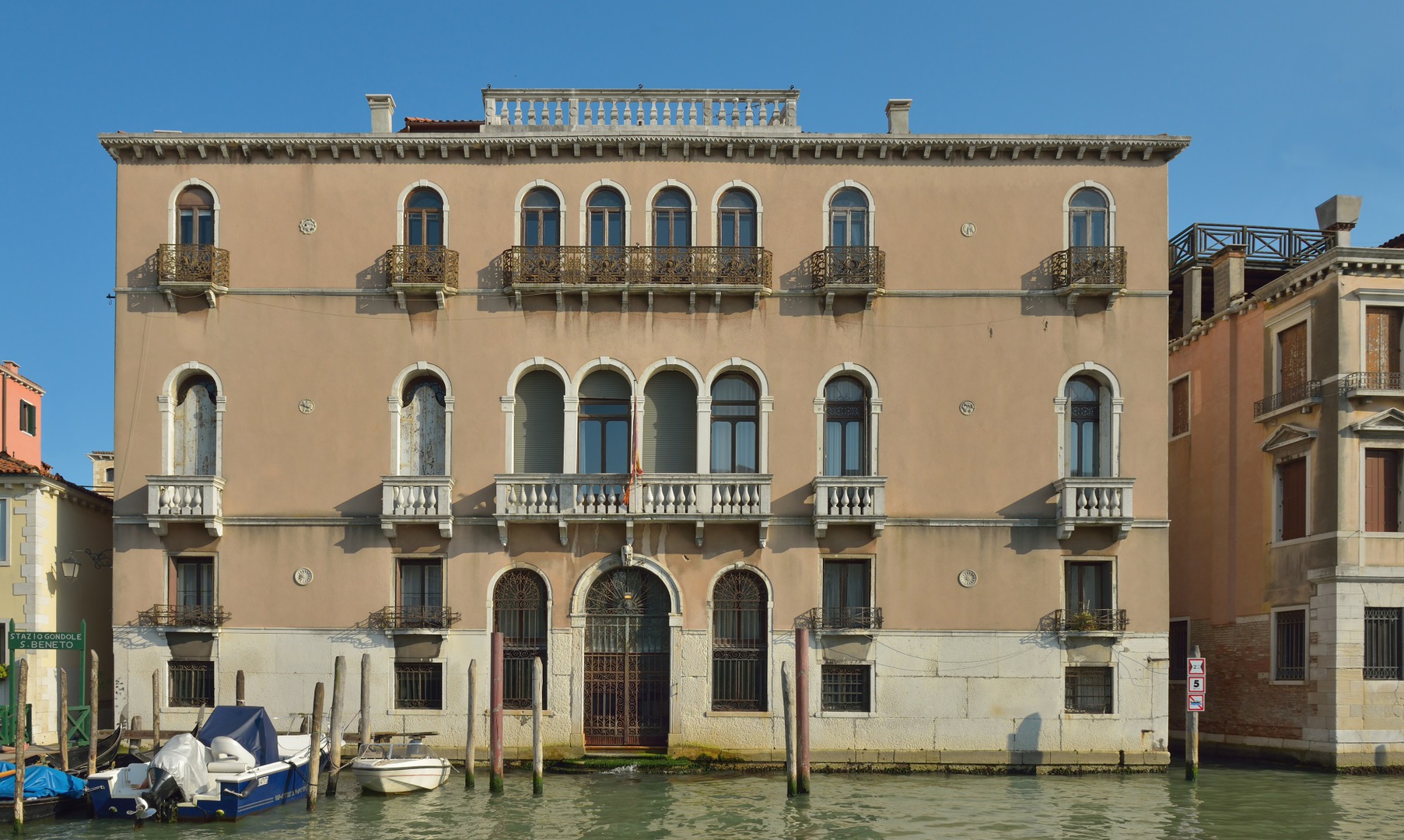 The central salon, which occupies nearly the entire space of the piano nobile from the balcony over the inner garden to the main one on the Canal Grande, can be considered as the thirst example of Fortuny's stencil technique which recalls the famous fabrics.
The ten frescoed rooms connected with one another along with the wide balconies on the Canal Grande, the broad entrance hall and the precious garden other the possibility to host prestigious events, unforgettable feasts, exclusive wedding receptions, corporate reunions, art exhibitions, photoshoots and concerts of classical music.
The Palace is famous for the social gatherings organized by the Venetian  noblewoman Marina Querini Benzon, wife of the Count Pietro Benzon. Tall, with blonde hair and light blue eyes, her vivacious charm has inspired the famous historical song "La biondina in gondoleta". Her charming cultural salons has hosted personalities like Casanova, Foscolo, Chateaubriand, Stendhal, Lord Byron and Canova.
The guests could reach the palace from the public bridge located 15 minutes from the main door or, upon request, from a private jetty directly on the water gate.
Piano nobile: 700 square meters

Main salon: 200 square meters

Ground floor: 400 square meters
The palace can be rented for private events up to 250 guests.
Offical Website